Step-by-Step Plan for Marketing Yourself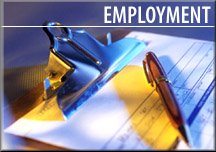 Click the Red Links to access the detailed article/resource for a particular topic.
To market yourself effectively, you must have a systematic plan which makes best use of all of the resources available to you.
It is a question of focused networking, zeroing in on those people who would be involved in the hiring process at your level of responsibility.

The key to making a success of your job search is taking a proactive approach to the follow up. If you just send out x number of resumes or register
with a few recruiters and expect that this will be sufficient, you may miss out on some worthwhile opportunities. You need to think of yourself as a salesman
for the product that is you - your experience, your skills, your ability to get things done. Through networking and seeking the opinions of people active
in your field, you will learn about career opportunities that aren't advertised.

It can be difficult when coming from a culture with different values to adapt to the realities of the marketplace. It can seem demeaning to some people to have
to go out and "sell" themselves. Ultimately, it is the most successful approach to getting a good job. If you wait for the call of the recruiter, or employer
or counselor, you may miss the opportunity to connect. Self-reliance is fundamental and a positive attitude will usually be reciprocated. Remember that when
you are marketing yourself, you are asking for the contact's time and attention. They may already be swamped with their own work and you may represent a
distraction from that. Accordingly, it is vital that if you are going to make direct contact with potential hiring managers, you should select and qualify the people
you should be talking to and, acknowledge the intrusion on their time, even if it is only by email.

The main idea to go forward with is that you are setting out to build relationships. Every contact may either be of direct or indirect benefit to you.
If you wanted someone to buy something you were selling, you would want to be as pleasant as possible. The same holds true in job-search. People want to
help others with whom there is a human connection.. Keep your goal always in mind. Your next call, your next email may be the one that you need to
achieve your objective.
It is important to be both flexible and positive. There is a fine line between being flexible and appearing to be desperate. You must know what your
needs are, financially and what flexibility you have in terms of salary expectations to meet expenses in the short-medium term. Most employers will expect
salary flexibility for entry-level positions and that is a reality of the marketplace. Once you are in, your abilities will influence your progress. Here are some
of the mechanics involved in job search:
Resume:
As recruiters, we see hundreds of resumes. The key point is to have a focused document that will serve to introduce
you to someone who either has the authority to hire you or who can forward you on to someone who does. Make it easy
for the reader to review your resume by pasting the text of it in an email. even if sending it as an attachment. With
the increasing risk of viruses, attachments may be automatically deleted by the company's firewall, or the recipient
may have created mail-rules that automatically delete unsolicited attachments. If you send an attachment, you must
put in some covering message to prove that it comes from a real person. You are risking automatic deletion if you
don't identify clearly who you are and leave a telephone number for follow up in the message. Sending an anonymous
attachment with a blank message is not an efficient use of your message or resume.
- Create two versions of your resume, a regular .doc and txt saved version to send by email
- E-Resumes: What Works Best
Your Resume: Your Career Passport
- Ensure your resume is error-free – spell-check it and review it manually.
- Create a Skills Summary/Achievements Overview section in the first 3rd of your document with keywords
focused on your experience and the results you are most proud of in terms of revenues generated or costs saved in your jobs.
- Edit and re-edit the points you want to make - avoid long narratives
- Explain gaps in employment - in these economic times downsizing and termination are common events
- Note your experience in reverse chronological order - most recent first.
- Create a Draft Message in Outlook Express that contains a copy of your resume for multiple send-outs
- Consider not sending your resume as an attachment if possible.
It is an extra step for the reader to open your attachment and there is the perceived risk of viruses. Also, AAT
software (Applicant Tracking) may not read your attachment properly - especially if there are lots of bullet
points, other symbols, bold and underlining, unusual fonts, graphs, images, etc.
- If you send by attachment, save the document with your first and last name - you are easier to locate on a busy desktop
- Ensure that your email and tel ctc info is in your resume information.
Cover Letter:
Your cover letter needs to be brief and clear. Don't tell your life story. Stick to the benefits that you can bring to the reader's
company. Choose your words very carefully and make sure that every word supports what you are trying to achieve - having
the reader continue reading your resume information. Make the effort to target your letter to a hiring manager who in the
reporting structure of a company would logically be involved in hiring you. If you were in sales, find out the name of the Sales Manager;
if you were in accounting, send to the Manager of Finance, and so on. Each message should be directed to a
specific person for you to benefit from the contact that you make. Ask the person to review your resume and suggest that
you will call in the next few days to see what his/her opinion is of your experience. Don't ask for a meeting in this message.
People like to voice their opinions. They are less likely to speak with you if they think you will be asking them to set up
a meeting as the prime purpose of your contact. Establish relations before you consider asking for them to give of their time.
- See Cover Letters: Brief & Focused.
- Cover letters should not be attached to your message, they should be part of it, preceding the resume text.
- Don't repeat contact information in the cover letter that is already on your resume.
- Address your cover letter to a specific person and title, not a dept.
Sourcing Hiring Managers on the Internet:
The Internet offers many resources to research names of potential recipients of your resume. Learn to use your search engine
and you will be able to create a targeted list of contacts that are relevant to your experience, your industry and your employ-
ment objectives. Seek out Industry Associations, Clubs, Journals, Periodicals, Educational organizations, Job Boards, Discussion Groups -
and identify all entities that are related to the work that you do and the experience that you have. Those managers that you can't find
through the Internet or through a Reference Library, you will be able to obtain through a company switchboard.

- See Making Contact: Using The Internet for more details
- Source the names of hiring managers/executives who would be involved in decision making at your level.
- Go to a company's website, look up the Contact Us/Staff Directory/About Us or similar page to get email addresses.
- Send a copy of your message/resume to the company's human resources manager or director as a courtesy.
- Get names and titles from the switchboard if they aren't in the website.
- Don't send to a general title like human resources dept or general manager. See Scott's Directories
at a local Reference Library for more names and titles among other resources.
- Always get a real name to send to, no exceptions and make sure the title is accurate.
- Use your search engine or one like http://www.google.com to find associations that are active in your industry,
go to their websites and view their membership listings or directors for more qualified names.
- Search for a bi-lateral trade association or chamber of commerce between Canada and your
previous country of residence, either in the Yellow Pages or through a search engine query,
ask for leads on companies and executives active in your field or disciplines. Industry Associations
- Review the Canadian Directory of Search Firms for recruiters active in your field or discipline:
http://eluta.ca Recruiter Directories
- Check the Canadian Directory of Recruiters: for more recruitment firm options.
http://www.directoryofrecruiters.com
- Check if there are any chat boards or discussion groups active in your industry.
- Check the industry journals and publications serving your industry for on-line career advertising.
Use your search engine.
Create Job Search Agents:
Job Search Agents are useful tools on most job sites that allow you to create profiles of the types of positions that you
want to explore and to be advised by email of when these jobs are posted. It is a 24 hour job hunting service working
for you night and day. It should supplement not replace your own efforts. Be specific in the keywords that you choose
so that you receive only those postings relevant to your job search. If you are employed, use the options that allow you
to protect your identity. See the following article for details.
- see Job Boards - Your Internet Postings for details. Job Boards
- Job Search Agents will advise you of job postings of interest 24 hours a day. This allows you to concentrate on
information gathering and networking.
Industry Events Networking:
Industry Trade Shows, Exhibitions, Conventions and other events are a great place to gather information on hiring managers.
Exhibitor booths usually have business card holders with the cards of senior or mid level managers and a well-worked event
will yield many useful contact names for follow up. Send them emails after the show mentioning that you were impressed with
their exhibit and that their firm, products or services are of interest to you. Don't ask for a meeting, offer instead your resume
for their review (pasted in an email, not as an attachment) and follow up in 48 hours or so if you haven't received a reply. It is
important not to be too quick in following up. After a trade show, it is easy to get lost in the flurry of follow ups that exhibitors
normally do with potential customers. Wait a day or two to send until the initial follow wave of activity has subsided for them.
- Check for industry events, expositions, trade shows through an association.
- Review who the exhibitors/attendees are as they often appear with names/titles.
- Drop by their booths and gather senior level business cards and/or marketing information.
Recap: Resume & Covering Letter

1. Have two types of resumes - one saved as a .doc and one saved as .txt
2. If sending your resume as an attachment, also paste it in your message (.txt format)
3. Create a Skill Summary that contains achievements/keywords directly related to your experience
4. Explain gaps in employment and record jobs in most-recent-first order
5. Save a Draft Message for copying as you need it in your email program
6. If you must send an attachment, save it with your name and tel # in the file name
7. Ensure that your email and telephone contact info is in your resume text
8. Don't send a cover letter as a separate attachment - paste the text in your message
9. Don't repeat contact info in your letter that is in your resume
Recap: Gathering Qualified Target Names
1. Focus on hiring managers who would logically be involved in hiring at your level
2. Look for Contact Us/Staff Directory or similar pages on a company's site for names
3. Call the company's switchboard to ask who is responsible for (X) area
4. Always send to a real person with an actual title, not a general dept
5. Check Associations active in your industry for member lists and directories
6. Check the Scott's Industrial Directories at your local Reference Library for more names
7. Use your search engine to locate industry journals that often contain names and emails
8. Review Association websites for upcoming Trade Shows/Exhibitions and visit them
9. See if any chat boards or discussion groups exist for your industry on the web

Recap: Creating Job Search Agents
1. Register your career-alerts with as many relevant job boards as you can
2. You can usually create agents for more than one position title on the major boards
3. Job search agents will advise you 24 hours a day by email of new jobs posted
If you utilize all of the resources that are available, you will generate a momentum based on your actions
that will lead you from one contact to another. Stay alert to hints of job leads in discussing your resume
with a contact. Seek the person's opinion about any companies that may be hiring. To make the best
lasting impression, send a thank you note for the person's time and guidance.
Table of Contents for more details. Published Articles on Job Search - Insider's Guide To Job Search Newcomer Resources and Orientation


click image to access Table of Contents page


Please note that the sites suggested for review are for information purposes only. We receive no fees from these recommendations.
Send mail to kevin@buckleysearch.com with questions or click the feedback button to send comments about this web site.
Copyright © 2002 - 2015, Kevin T. Buckley - The Insider's Guide To Job Search . Our commercial site is www.buckleysearch.com,